BTI COLLEGE BOARD CHAIRMAN GIVES ISLAMIC FINANCE LECTURE IN ADDIS ABABA ETHIOPIA
A one-day workshop on Islamic Finance at Hyatt Regency Hotel.
The workshop was organized by Alhuda CIBE.
The BTI Chairman gave a talk titled: Halal is not Enough. Explains why Islamic Financial Institutions should go above being just halal and strive to change lives.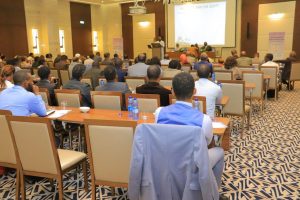 *BTI COLLEGE CONSULTANCY*
𝒲𝑜𝓇𝓀 𝒲𝒾𝓉𝒽 𝒰𝓈, 𝒲𝑜𝓇𝓀 𝒲𝒾𝓉𝒽 𝐸𝒶𝓈𝑒