BURUUJ TRAINING INSTITUTE STARTS TEACHING BURJI LANGUAGE
By Khadija Hassan
BTI has officially started teaching the endangered Burji language online.
Speaking during the launch, Dr. Abdibisher, A senior tutor at the Institute, challenged the learners to treat themselves as collaborators in the growth and development of the language.
"Unlike ordinary Burji language speakers, you will be learning the institutionalized and academic aspects of the language," he said.
He told the students that they would learn the language's academic aspects, such as grammar rules.
He, for instance, told the learners that the Burji language has some uniqueness. He gave an example of some female nouns which are expressed using masculine pronouns.
He reminded them that they should be ready to work with other experts to help develop the language.
"Burji Language has been static for years now. Other languages have continued to add new words and vocabularies for emerging terms". He added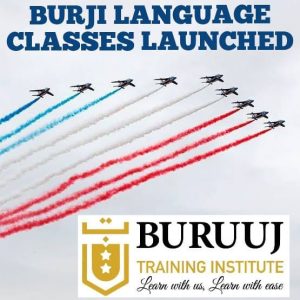 Mr. Tego Wolasa, the board chairman at Buruuj Training Institute, told the students that they should speak, read, and write upon graduation.
He challenged them to think about taking up the challenge of documenting, developing, and teaching the language to others.
Engineer Lolo Chande, the pioneer Burji Language student at BTI, expressed his excitement and commitment to learning the language.
'I will stay on course even if it would take him five years to learn the language,' He added.
The online classes are conducted through a customized, robust android based mobile phone application.
The online class will be conducted every Friday, Saturday, and Sunday from 9 pm. However, class days and times are subject to changes based on an agreement between students and tutors.
The course has been designed to take six levels: absolute beginner, elementary, pre-intermediate, intermediate, advanced, and proficiency.
Each level takes between three to six months depending on intensity of the training.
At each level, students learn three subjects: General issues about the Burji, Burji language Vocabularies, and Burji language Grammar.
After completing the first level, students are expected to understand basic grammar and converse in the language.
In addition to the customized android app, Buruuj Training Institute has an e-library with rich reference materials about the Burji.
Those interested in joining the Institute can do so through https://bti.ac.ke/apply-now/admision/