BTI COLLEGE TEAM AT THE TAQWA SACCO EDUCATION DAY
BTI College team during Tawa Sacco Education Day. Mr. Tego Wolasa (BTI College Board Chairman) and Sh. Saleh Osore (Trainer) also serves as shariah advisor to the premier Islamic Sacco.
Mr. Tego talked about entrepreneurship and how sacco savings can finance a passion and convert it into a business while Sh. Saleh gave a talk about Islamic Sacco products.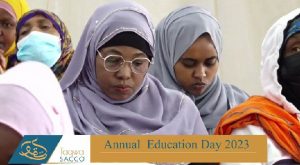 In attendance during the education day is Madam Najma Bishar who is the General Manager at BTI College Consultancy.
*BTI COLLEGE CONSULTANCY*
𝒲𝑜𝓇𝓀 𝒲𝒾𝓉𝒽 𝒰𝓈, 𝒲𝑜𝓇𝓀 𝒲𝒾𝓉𝒽 𝐸𝒶𝓈𝑒